12 tags
4 tags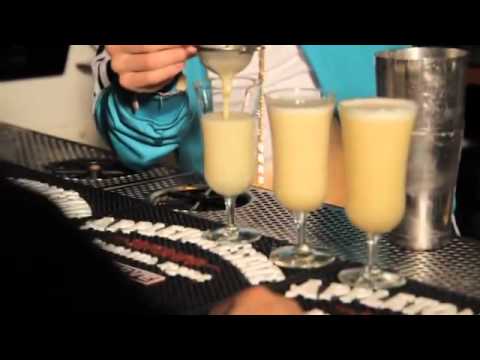 4 tags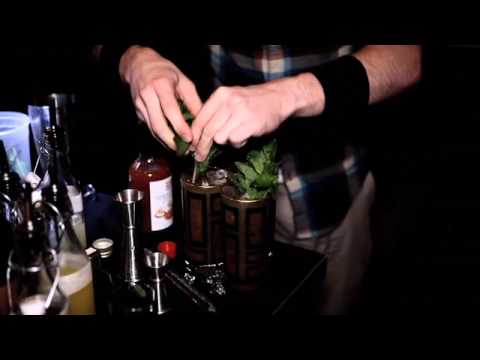 3 tags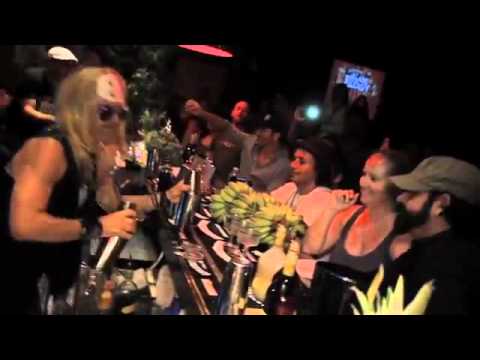 6 tags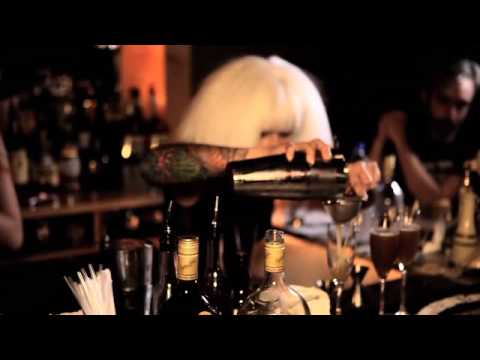 Behind the Stick by: Justin Noel
Is this you??? If you go into any bar or lounge these days, just take a look at what's going on.  Anyone fancy a guest?  Well if you are as tech savvy as every other American out there you'll notice that there is a large amount of phone going on.  Someone is either texting or tweeting or updating Facebook, etc. about their life goings at the bar.   We've been brainwashed into...
5 tags
4 tags
1 tag
Behind the Stick by Justin Noel
Sometimes in this ever evolving, always changing, must use the newest, the most obscure, and the most niche, we lose sight of what our job is: to put money in the cash register quickly. The modern cocktail has seen a resurgence of classical cocktails that have blazed the way for new and exciting cocktails using all types of crazy liqueurs and hard to find ingredients. Sometimes this makes for an...
2 tags
Meet The Distillers
Beam Global invites you to an exclusive opportunity to meet our world famous Master Distillers. This is an unparalleled opportunity to share in generations of spirits expertise and mingle with some of the industry's most respected craftsman and mixologists. WHEN: Wednesday, May 25th, 2011 5-6 Pre-Event Cocktails 6-7 Panel Discussion with Master Distillers 7-9 Rooftop Reception WHERE: Hudson...
Silly Birds by Tim Cooper
Spring is in the air and oh boy have the birds been chirping! Yes my friends… it is that time of week again. Time to reflect on the flight patterns of our fellow silly drunkards who have somehow been led away from their airborne destinations. Silly birds. Lets go over some rules kind friends…. Bird rule #101: a martini is not a lychee, raspberry, pineapple, strawberry, chocolate,...
4 tags
Some amazing Appleton cocktail recipes!!!
The Privateer Old FashionedContemporary Cocktails Original Ingredients¼ oz Maple syrup (grade A or B)½ Bar spoon all spice dram2oz Appleton Estate Reserve Garnish: Long orange peel & lemon peelGlass: Dbl old fashionedIce: 2"x 2" large format cube Preparation:Add all ingredients into a dbl old-fashioned glass by order of the ingredients. Gently add the cube and trim if necessary. Stir in the ...
I DRINK ALONE by Brent Lamberti
I DRINK ALONE After last call, counting the tips, and heading home, I'm always one day older. And so are you. I'm 31 years old.  My daughter is 16 months.  As our bartending careers move forward, so do our lives, and for some of us that has brought a new career; fatherhood. Over 10 years ago if you asked me if I would be supporting a family through mixology, I would have thought you were nuts. ...
4 tags
4 tags
4 tags
3 tags
Harry's New York Bar
Harry's New York bar… Home of the bloody Mary and French 75. I had the extreme pleasure of tasting both cocktails there on my recent trip to Paris. Delicious. And I was amazed to learn that the way we make it in the states is a bit different than how it's executed at Harry's. Gin, sugar, lemon juice, champagne and….. Absinthe! Sooooo..next time you're in...
CC ready to TCB in SF
Bulleit Rye in SF We have a rockstar team ready to launch this amazing product Today at the Log Cabin. Don't miss out! Bulleit Rye cocktails such as the Manhattan or the Presbyterian as well as Bulleit Rye neat will be poured nonstop from 4:30-7:30. Come down a sample this great new product just released! Cheers!
BEHIND THE STICK
Contributed By Tim Cooper Contemporary Cocktails Inc   The month of March is here and with it comes my favorite holiday for drinking. St. Patrick's day, or as my Irish grandmother liked to call it, St. Paddy's day. That glorious day of all things green and Irish. Where even if your not Irish, you stand up and represent like you are for one day. (there's a saying that everyone has a little...
I DRINK ALONE by Brent Lamberti
                                I DRINK ALONE By Brent Lamberti Contemporary Cocktails Inc. …… As we come upon St. Patrick's Day 2011, I think it's appropriate to look back at one of New York City's oldest and most venerable Irish bars; McSorley's Old Ale House. For over 150 years, the old bar at 15 East 7th Street, has been serving New Yorkers, immigrants, presidents (Abe...
Celiac and Gluten Certification →
Celiebo is an advocacy group for the celiac and gluten-intolerant community, which has been certifying restaurants as compliant with regulations that make them safe establishments for gluten-restricted diners since 2010. The Celiebo education team works with the restaurant staff to instruct them on how to safely serve a gluten-free patron in every phase of the dining process—from menu architecture...
IT'S A REEMATCH BEEEYATCH! →
Contributed by Tim Cooper Contemporary Cocktails, Inc. Damn… Oh no they didn't…. Oh indeed they did! As promised last week, I am following through on/about the 'Reematch Beeeyatch' cocktail speed competition: 25 of New York City's top cocktail bartenders banging out Tiki-style drinks as fast as possible. And what a fun shit show it was! Otto's Shrunken Head was filled to capacity with all kinds...
Unique Ingredient Inspiration and Intergration
Contributed by Justin Noel Contemporary Cocktails Inc 1534 When coming up with new cocktails its always cool to look to unique ingredients for inspiration. Yuzu instead of lime, galangal in place of ginger, etc. Here's a variation of a Painkiller using a couple of unique ingredients: The Zanzibar: 2oz Appleton Estate Reserve Rum .5oz Demerara Syrup (2:1) 1oz Coconut Milk 1 barspoon of...
4 tags
6 tags
Thoughts Behind a Cocktail Menu Change
Contributed by Justin Noel Contemporary Cocktails, Inc. 1534 A hint of sun, temps reaching close to 60 degrees, and a girl on the subway trading in her UGGs for some sandals can only mean one thing; menu changes.  Yes my culinary imbibing brethren spring is slowly peeking its head from behind the snow filled clouds of winter, and we all start taking off that extra layer of clothing.  With this new...
5 tags
Tipping Is Not A City In China
By Brent Lamberti Contemporary Cocktails, Inc. At last year's Tales of the Cocktail in NOLA a conversation came up between me and a few fellow bartenders. The subject was tipping. Gratuity, benefaction, bonus, boon, bounty, contribution, donation, fringe benefit, greased palm, or as Bill Murray so succinctly put it to the Dalai Lama, "a little something for the effort". Tipping bartenders in...
Watch
Why wait for Cinco de Mayo. Celebrate National Margarita Day today at 1534 on 20 Prince Street, NYC. The Demo is of a cocktail served at 1534 called Napolean's Loss which is a riff off a Margarita. Celebrate the Margarita with some homage, twists & tweaks on a classic tomorrow at 1534. Margarita drink specials tomorrow Tuesday the 22nd of February! http://www.jacquesnyc.com/1534/ ...
5 tags
Celebrate Presedents Day with a Manhattan Cocktail... →
Click the recipe to watch a demo video! The Manhattan 2 1/4oz Bourbon or Rye 3/4oz Italian Sweet Vermouth 2 dash Angostura Stirred and poured into a chilled coupe. A Political Past "Whenever you talk cocktail history, it's always the Democratic party that's involved, Lord knows why," Wondrich said. The initial definition of the cocktail in the Balance and Columbian Registry noted that the...
My Mindless Musings: .@ThrillistATL Shares Best... →
mymindlessmusings: While I've never experienced a hangover in my lifetime (knock on wood), I know plenty who have. Hopefully these concoctions will help with the hangover blues the next time you try to recapture your youth Amplify'd from www.favthingsatl.com Battle the morning…